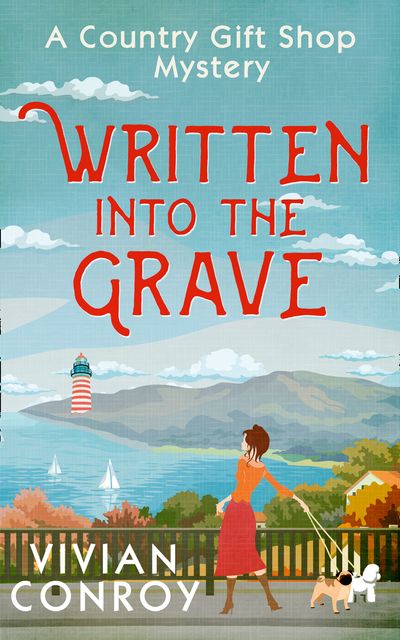 Written into the Grave
(A Country Gift Shop Cozy Mystery series, Book 3)
'the best book in the series to date' – Rachel Gilbey
Can fiction kill?
Vicky Simmons's life was supposed to be relaxing after she moved back home to the coast of Maine, but instead of baking bread and gardening she's been chasing down killers and it's time to stop. Vicky is ready to slow down again and vows to start focusing more on her roses than solving crime.
That is until she reads the new serial in the paper over breakfast, describing a brutal murder that takes place on a cliff top road just above a beach. Only to find herself moments later, walking Coco and Mr. Pug, face to face with a dead body on the sand. The murder victim described exactly as he was in the story…
Once again death has come to Glen Cove and this time Vicky and her friends won't stop until they find the killer before they get away with murder.
Don't miss any title in the Country Gift Shop Cozy Mystery series:
Book 1 – Dead to Begin With
Book 2 – Grand Prize: Murder!
Book 3 – Written into the Grave