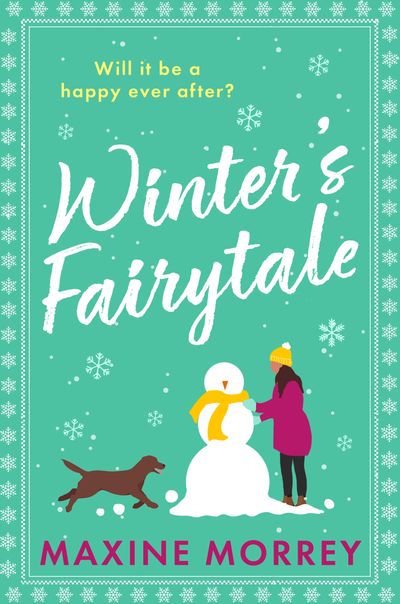 Winter's Fairytale
The #1 Bestseller!
'As a festive love story, this book has it all: romance, an engaging heroine you feel you could be friends with, a handsome caring hero…lots of warmth and humour and plenty of snow.' – PortobelloBookBlog
Step into a winter wonderland and fall in love in the snow this Christmas…
Let it snow, let it snow, let it snow…
A few weeks before Christmas and a sudden blanketing of snow has closed the roads and brought public transport grinding to a halt, stranding Izzy miles from home and in desperate need of rescuing.
That doesn't mean she's looking to bump into Rob and spend a cosy weekend holed up in his swanky flat watching London become a winter wonderland! Because Izzy and Rob have history…
Six months ago, they were standing in the vestry of a beautiful country church, while best man Rob delivered the news that every bride dreads on their big day.
But at the time of year when anything is possible, can Rob and Izzy let go of the past and let Christmas work its magic? Or will this be one holiday wish that Izzy lets walk right out of her life…
Winner of the Carina UK #WriteChristmas competition
What reviewers are saying about Winter's Fairytale
'One of my favourite Christmas reads. Maxine Morrey writes the most gorgeous heroes. – Jules Wake, author of Covent Garden in the Snow, on The Christmas Project
'This book was a real wintry treat, with all the snow nicely contrasting with all the warmth the story exuded. I couldn't help but find myself laughing away or sighing with happiness and I'm so excited to read more from Maxine if this is the kind of feel-good novel she's capable of. I just want to read it all over again and probably will do in Christmases to come.' – Sophie at Reviewed the Book
'This is a beautiful fairytale for adults, set in and around Christmas, with a healthy helping of romance… this story draws you in and won't let you go. It is beautifully written, very easy and pleasurable to read.' – Rachel's Random Reads
'Fantastic strong characters, along with beautifully descriptive writing enabled me to immerse myself into their world and become a fly on the wall. I love books that transport me to Christmas and make me feel all festive and warm and Winter's Fairytale certainly delivered for me.' – Jill Loves to Read