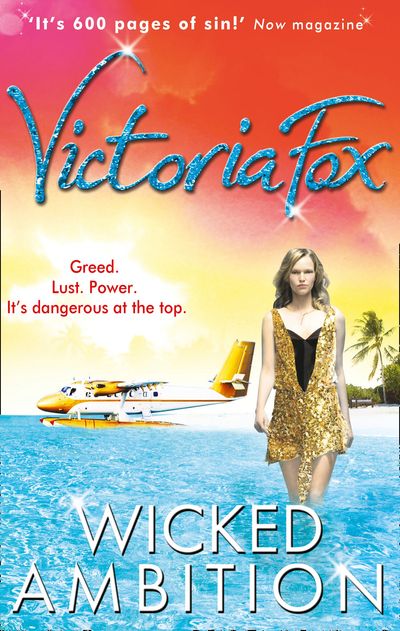 Wicked Ambition
'just too exciting to put down' —Closer on Temptation Island
Some will do anything for fame.
Others will do anything to bring the famous down.
Three superstars. Three sensational secrets. Three deadly games.
For Robin, Turquoise and Kristin, the spotlight shines brightly. But ambition always comes at a price…and the devil is waiting to claim his dues.
Reality TV crowned Robin the people's queen, but a dangerous past lurks poisonously in the shadows… Only something truly sinful could shake child-star Kristin of her angelic reputation. Turqoise's mega-star façade masks a sordid secret – an exposé would blow the lid off Hollywood!
Vengeance is waiting. The atmosphere is heady with sin. This year, fame is a murderous word.
It's a long way to plummet from the glittering heights of stardom…
Who will fall first?
Praise for Victoria Fox
'Jackie Collins for the modern gal' – Grazia
'The best bonkbuster of 2012' —The Sun on Temptation Island
'Perfect for a summer hol . . . If you think the Made in Chelsea crew live a glitzy life, you ain't seen nothing yet' —Heat on Temptation Island
'Pour yourself a glass of Pimm's because this summer bonkbuster is guaranteed to get you seriously hot' —Cosmopolitan on Temptation Island
'Even we were shocked at the scale of scandal in this juicy tale . . . It's 619 pages of sin!' —Now on Temptation Island