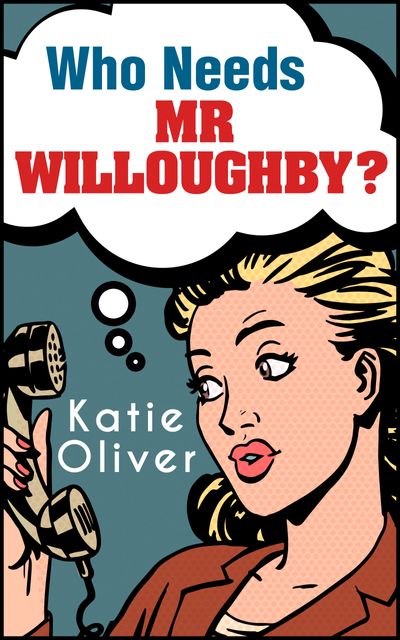 Who Needs Mr Willoughby?
(The Jane Austen Factor, Book 3)
The third novel in the highly awaited new series – The Jane Austen Factor – from bestselling author Katie Oliver!
What should rule – your head, or your heart?
When sisters Marianne and Elinor Dashwood are forced to leave their family home to live in a rural Northumberland cottage, Marianne is convinced her social life is over. Somehow, she can't see kitten heels coping well in the countryside – and being stuck in the middle of nowhere, miles from London, sounds about as exciting as watching paint dry. Not to mention her arrogant new boss, Dr Brandon, who doesn't seem to think much of her city ways.
When she meets the gallant, charming and handsome Mr Willoughby, Marianne begins to think that country life might not be so bad after all…especially when he suggests that marriage might be on the cards. But the countryside still has a few tricks up its sleeve for Marianne…after all, love rarely turns blossoms in the most convenient places!
 
Look out for more in The Jane Austen Factor series:
1. What Would Lizzy Bennet Do?
2. The Trouble with Emma
3. Who Needs Mr Willougby?
What reviewers are saying about Katie Oliver
'…delightful story filled with lots of twists, turns and obstacles along the way.' – Splashes into Books on And the Bride Wore Prada
'a quick and fantastic read that I couldn't stop myself from turning pages. Katie's writing is fresh, witty and so charming.' – Chick Lit Club on Love and Liability
'Prada and Prejudice isn't just a book, it is an adventure.' – Elder Park Book Reviews
'Katie Oliver has written a fun and lovely novel for modern day Jane Austen fans.' – Good Books and a Cup of Tea on And the Bride Wore Prada