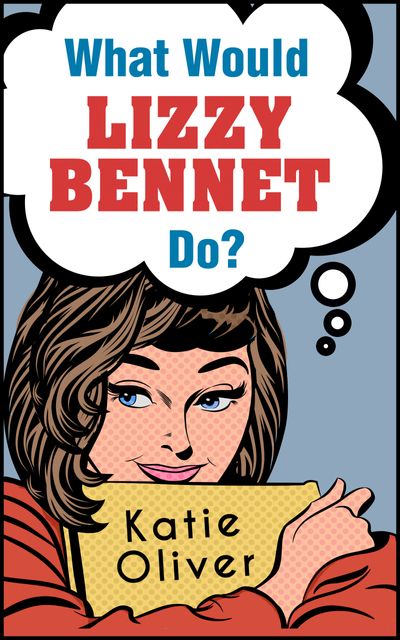 What Would Lizzy Bennet Do? (The Jane Austen Factor, Book 1)
'In a tone similar to Sophie Kinsella but altogether her own, Katie Oliver will write her way into your heart with her characters and her stories.' – A Woman Reading
When your name is Lizzy Bennet and Mr Darcy lives next door, romance is anything but simple…
Especially since a film crew has just arrived to shoot Pride and Prejudice at the Darcy estate! And when Hugh Darcy, the one who got away, arrives home after 8 years absence, Lizzy can't help but think it's fate. Until, that is, he introduces her to Holly – his fiancée…
What can Lizzy do but try not to feel too prejudiced against Hugh's new woman – a city girl who knows nothing about country life, and seems more concerned with her film star ex than her current fiancé?
There's no denying that there's something suspicious about Holly's interest in Hugh…and when he begins to have doubts about his high-maintenance fiancée, it seems a break up is on the cards. But is it too late for Lizzy to swallow her pride and get her Austen ending after all?
Look out for more in The Jane Austen Factor series:
1. What Would Lizzy Bennet Do?
2. The Trouble with Emma
3. Who Needs Mr Willougby?
What reviewers are saying about Katie Oliver
'…delightful story filled with lots of twists, turns and obstacles along the way.' – Splashes into Books on And the Bride Wore Prada
'a quick and fantastic read that I couldn't stop myself from turning pages. Katie's writing is fresh, witty and so charming.' – Chick Lit Club on Love and Liability
'Prada and Prejudice isn't just a book, it is an adventure.' – Elder Park Book Reviews
'Katie Oliver has written a fun and lovely novel for modern day Jane Austen fans.' – Good Books and a Cup of Tea on And the Bride Wore Prada