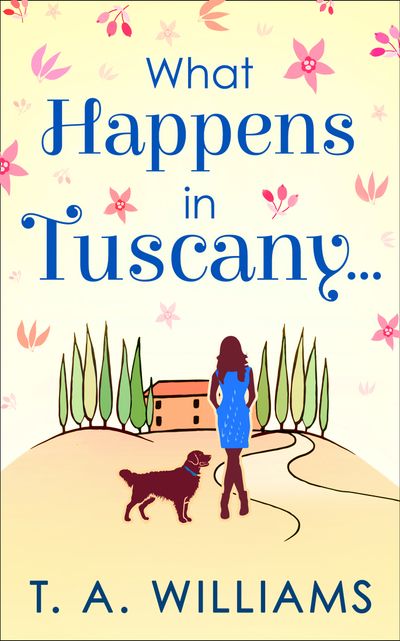 What Happens In Tuscany…
From rainy England…
Katie never imagined her life was perfect. But when she finds herself on a rainy street, soaked to the bone and with only a cheating boyfriend and a dead-end job keeping her in town, she knows something has to change. Which is what leads her to Iddlescombe Manor, to be companion to Victoria Chalker-Pyne – the only 25 year old Katie's ever met who hasn't heard of Twitter, thinks girdles are de rigueur, and desperately needs an education in the 21st century!
…to the Tuscan sun!
But it wouldn't be an education without a summer holiday – and where better than Tuscany? Decamping to Victoria's family villa, it's soon clear that the valley really does have it all: sun, sea…and some seriously gorgeous neighbours. The only question is: when the weather's this hot, the wine is this smooth and the men are this irresistible…will Katie ever want to make the journey home?
Don't miss deliciously funny romance What Happens in Tuscany… the perfect escape for fans of Fern Britton and Veronica Henry.
Praise for T.A Williams:
'I'd highly recommend this book, I loved it and I'm looking forward to more from T.A. Williams!' ─ Chloe S "Chick Lit Chloe" (TOP 1000 REVIEWER)
'Fantastically fun read, that left me with a smile on my face throughout…a wonderful story about love, and friendship.' ─Gilbster (TOP 1000 REVIEWER)
'The perfect book to chase away those February blues and have you dreaming of sunnier climes. It'll also leave you with the cheesiest grin imaginable. Feel-good fiction at its best.' ─ Bookaholic Holly