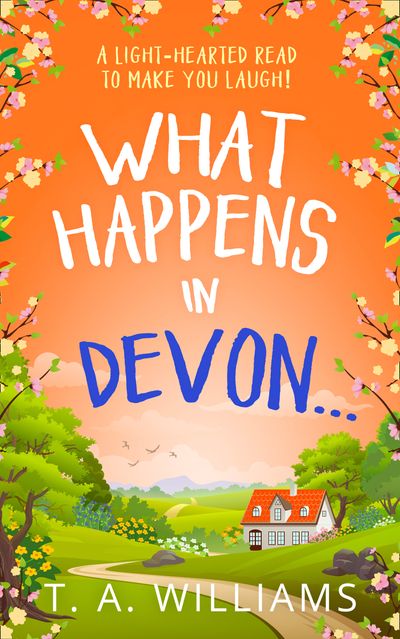 What Happens in Devon…
A light-hearted read to make you laugh!
Widower Tom is in need of a fresh start! He's always dreamed of being a novelist and so, inspired by his therapist, he sets out to write a book – fuelled by hobnobs and cups of tea – after all, how hard can it really be?
But Tom soon enlists the help of a rather eccentric group of co-authors who live nearby in Devon. Together, their rather secret project becomes a collaboration that will cause rather a lot of giggles and change all of their lives, forever…
Previous published as Dirty Minds
Praise for T. A. Williams:
'Pure joy. One of my favourite T. A. Williams books of all time!' – Rachel Gilbey (top 500 Amazon reviewer)
'A great light-hearted read!' – Miss S. A. Coles (top 1,000 Amazon reviewer)
'A wonderful romantic tale that takes you on a picturesque, life-changing journey.' – Adele B (Netgalley reviewer)
'Majestic scenery, intriguing history and scrumptious food. A delightful story.' – What's Better Than Books
'T. A. Williams has absolutely backed up that men can write chick-lit.' ─ Reviewed The Book (Top 1000 Amazon Reviewer)
'Absolutely breathtaking.' – Lu Dex (NetGalley reviewer)