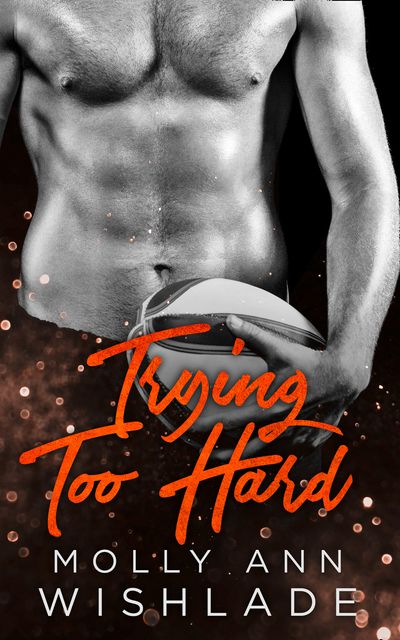 Trying Too Hard…: A steamy standalone sports romance
The French rugby team is in town – and Catrin's world is about to be turned upside down.
Hired as an intern at a coveted talent agency, blonde bubbly Catrin Owens knew she could excel at the job. The rules are strict – business is business and pleasure is separate. Not a problem for hardworking and determined to excel Catrin. She's never veered off the path for success. And a certain 6 ft-something wall of lean muscle that is her latest client is not going to distract her now.
Scarred, and brimming with forbidden sex appeal, French rugby star Henri Chevallier crashes through the walls of Catrin's neatly-ordered life – tearing through her professionalism like a scrap of cheap lingerie.
The sex is fierce, exhilarating…life-changing – and almost all the more exciting as she knows she's risking the career she dreamed of. Catrin knows she should step away. But Henri is a temptation she can't seem to resist…