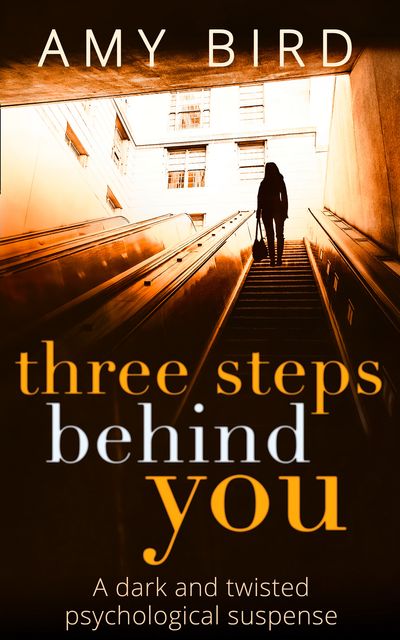 Three Steps Behind You
Dan and Adam have always been close. In fact, they've been closer than Adam could ever guess. And if Dan's going to get that close again, it will take time. It will take research. It may even take practice. Fortunately, Dan is a very patient person – and Adam trusts him. With his house key. With his secrets. With his wife…
But as Dan gets closer, someone is watching. Someone who will stop at nothing to uncover the truth… and seek revenge.
It's only a matter of time before danger steps out of the shadows. Dan has his sight fixed on the future; perhaps he should have kept one eye on what lay behind?
This chilling psychological thriller from the author of Yours is Mine explores love, obsession, and betrayal, and asks: can we ever really know another person?
Praise for Amy Bird
'The novel contains many shocks and turns, it's filled with emotion and makes for an addicting and fast read. It's a book that I would loved to have curled up on a beach with and I recommend it to anyone.' – Uncorked Thoughts on Yours is Mine
'As a psychological thriller this works extremely well …it is perfectly paced with some real heartstopping moments and a terrific exciting finale. I enjoyed it very much, it appealed to my darker nature and I will definitely be looking out for more from this author.' – Liz Loves Books