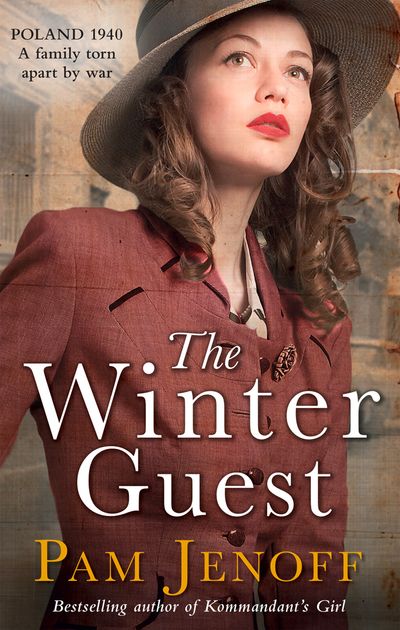 The Winter Guest
NEW YORK TIMES BESTSELLING TITLE THE ORPHAN'S TALE OUT NOW
Love will tear them apart…
Helena and Ruth Nowak are like chalk and cheese: one staunchly outspoken and independent, the other gentle and caring. Caught up in the struggle of Nazi occupied Poland, the sisters have bound together and created an enviable bond that can't be broken. Or so they thought…
When Helena discovers a Jewish Allied paratrooper, wounded but alive, she risks the safety of herself and her family to hide him. As her feelings for the solider grow deeper, she finds her loyalties torn.
Outraged at this impulsive choice that endangers them all, mild-mannered Ruth finds herself becoming increasingly jealous of Helena.
As tensions are sparked, a singular act of betrayal unleashes a chain of events that will endanger them all and reverberate for decades to come.
From hardship and heartbreak, this gut-wrenching tale puts to the test the ties of sisterhood in the shadow of WW2.
Praise for Pam Jenoff:
'[A] heartbreakingly romantic story of forbidden love during WW2' – Heat
'Must read' – Daily Express