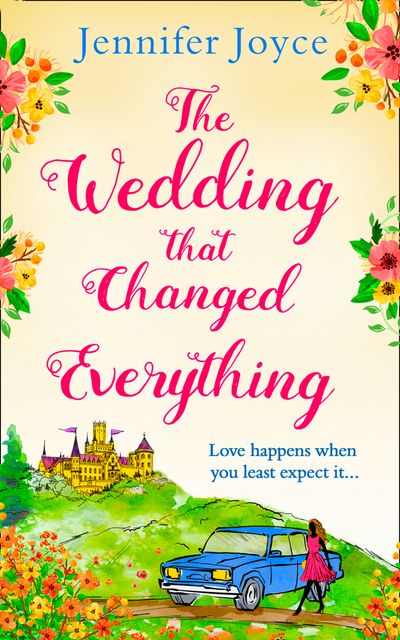 The Wedding that Changed Everything
'A charming and delightful read!' Pretty Little Book Reviews on The Little Bed & Breakfast by the Sea
Love happens when you least expect it…
Emily Atkinson stopped believing in fairy tales a long time ago! She's fed up of dating frogs in order to find her very own Prince Charming and is giving up on men entirely…
But then she's invited to the wedding of the year at the enchanting Durban Castle and realises that perhaps bumping into a real-life knight in shining armour isn't quite as far away as she thought!
Will Emily survive the wedding and walk away an unscathed singleton – or finally find her own happily-ever-after?
A cosy and charming romance, perfect for fans of Trisha Ashley and Caroline Roberts.
Readers love Joyce:
"a perfect holiday read"
"a great escape into a romantic and funny world"
"Didn't want to put it down"
"A book like this, lifts up the weary heart, brings a smile, and is easy to read and love."
"This story made me laugh, swoon and dream."
"Infused with charm and humour"
"Hugely entertaining"