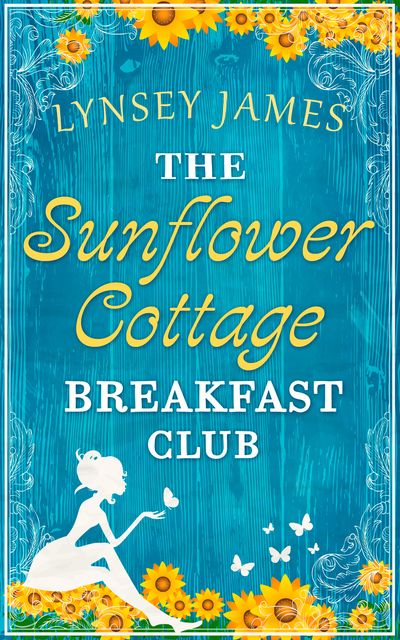 The Sunflower Cottage Breakfast Club
(A Luna Bay novel)
'the most delightful escape, full of heart and warmth and humour.' – Becca's Books
The perfect summer romance for a sunny afternoon and a picnic in the park
Emily Reed is having a bad day. Her mother has just dropped a devastating bombshell—the dad she's known and loved for twenty-five years isn't her biological father!
Desperately in need of answers, Emily heads to Luna Bay covering her personal quest up as a work trip to Sunflower Cottage B&B.
Setting up the 'Sunflower Cottage Breakfast Club' should be a great way to meet the locals and maybe even find out who her father is. The only problem is brooding and insanely gorgeous, Noah, who is determined to make Emily's stay perfectly uncomfortable.
Discovering the truth after all these years was never going to be simple, but Emily will stop at nothing to uncover her past… even if her heart is getting in the way!
Don't miss a single book in the Luna Bay series:
Book 1 – The Broken Hearts Book Club
Book 2 – The Sunflower Cottage Breakfast Club
Book 3 – The Silver Bell's Christmas Pantomime
What reviewers are saying about The Sunflower Cottage Breakfast Club
'I loved this book and finished it in two days, it is very much unputdownable!' – Whispering Stories
'an enjoyable summer read' – The Belgain Reviewer
'The Sunflower Cottage Breakfast Club is a lovely read, which would be perfect for some light holiday reading.' – Portobello Book Blog