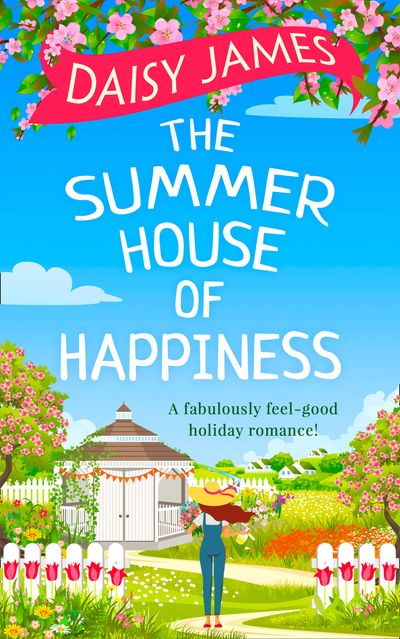 The Summer House of Happiness
'The perfect summer read!' Pretty Little Book Reviews on Sunshine After the Rain
Love is in the air…
Gabbie Andrews thought that her dreams of becoming a professional perfumer at the prestigious House of Gasnier on the French Riviera were finally coming true. There's nothing she loves more than creating the perfect fragrance for her delighted customers…
So when her boss sends her to work in a laboratory in Paris for six months, she quits on the spot! Returning to her home in Devon, she soon finds that her herbal remedies are in more demand than she ever imagined.
And when she bumps into Max, the gorgeous mechanic who works at her father's garage, she realizes that life might just be about to change forever!
Perfect for fans of Christie Barlow, Debbie Johnson and Cathy Bramley.
Readers love Daisy James:
"The perfect book of you're in need of a good mood boost."
"A light romantic book with a big heart."
"I love escaping into her heartwarming novels! "
"The Summer House of Happiness is a perfect summer read."
"A brilliant read – with characters that you just want to be friends with."