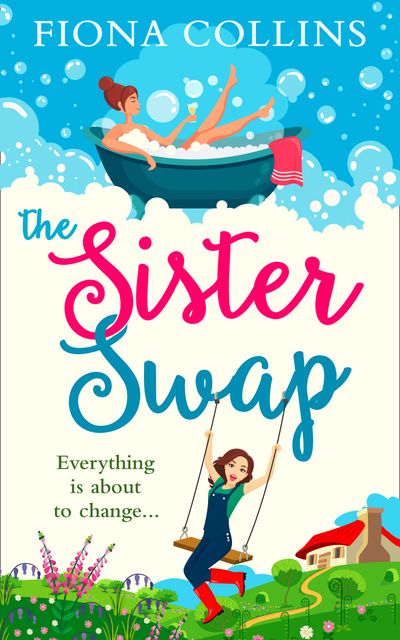 The Sister Swap
'A funny, feel-good read just perfect for the summer!' Sarah Bennett, author of Sunrise at Butterfly Cove
Two sisters. Two very different lives…
Meg simply doesn't have time for men in her life. Instead, she has a strictly one-date rule, survives on caffeine and runs one of the biggest model agencies from her smart office in London. That is, until she collapses one day at work and the doctor orders her to take some R&R in the country…
Sarah is used to being stuck behind tractors and the slow pace of her cosy village life. But now her children are all grown-up (and her ex-husband long forgotten) she's ready to change things up a bit – starting with taking back her old job in the city!
After a devastating falling out, the sisters haven't spoken in years. Swapping houses, cars, everything is the only option – surely they'll be able to avoid bumping into each other?
Perfect for fans of Fiona Gibson, Zara Stonely and Christie Barlow.
Praise for The Sister Swap:
'A funny, feel-good read just perfect for the summer! The Sister Swap left me with a warm glow in my heart and a broad smile upon my face.' Sarah Bennett, author of Sunrise at Butterfly Cove
'Perfect for you summer beach bag!' Pretty Little Book Reviews
'Funny, uplifting, feel-good and absolutely wonderful. I loved it!' Karen Whittard (NetGalley reviewer)
'Such a feel-good book!' Mary Torjussen (NetGalley reviewer)
'Excellent!' Nicola Clough (NetGalley reviewer)
'I love Fiona Collins books and this one is no exception!' Claire Ross (NetGalley reviewer)
'A light-hearted read…this book will make you chuckle.' Sara Oxton (NetGalley reviewer)