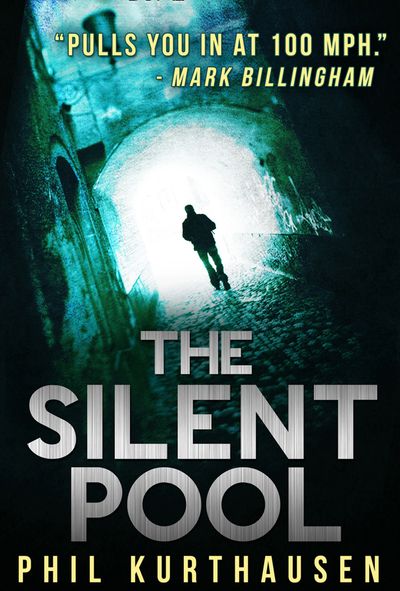 The Silent Pool
One choice: run…or die.
It is a time of austerity. Financial cuts are biting hard and the once great City of Liverpool finds itself now almost bankrupt. At the eleventh hour funding is found in the form of enigmatic billionaire Kirk Bovind, a religious zealot, determined to change the moral fibre and bring salvation to the streets.
Against this backdrop a man disappears without trace. Solitary lawyer, Erasmus Jones, agrees to track the missing Stephen down, but quickly discovers that this is more than just a missing person case. Men are being brutally murdered across the city and Erasmus discovers that Bovind, the murdered men and Stephen once knew each other as boys…
How long can the past be kept secret? How long can secrets stay hidden? And who will be the next to die…?
Look out for Book 2 in the Erasmus Jones series: Sudden Death
Praise for Phil Kurthausen
"This pulls you in at 100 mph. [The] sense of place is terrific. A great central character. I love Erasmus Jones." – Mark Billingham
"Totally un-putdownable.. Quite Outstanding." – Jeffrey Archer
"Wonderfully written, tightly written, Erasmus Jones is like Jack Reacher. Wonderful." – Cathy Kelly
"I read ahead of myself. Just cracking. Macabre, brilliant." – Penny Smith