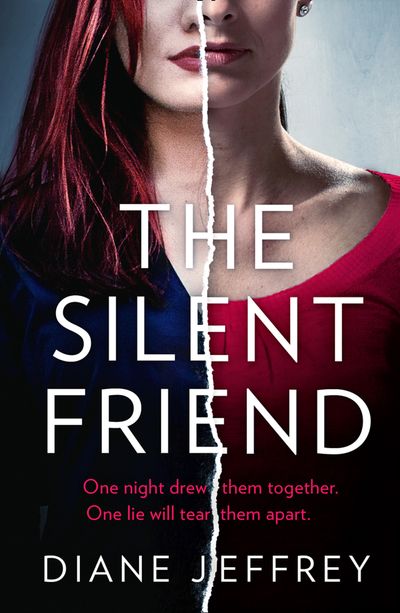 The Silent Friend
'WOW! This is one of the most incredible books I have read in a long time… I went through every emotion possible. Jeffrey throws in twist after twist.' NetGalley reviewer, 5 stars
One night changed everything.
For Laura and Sandy, one tragic event changed the course of their lives forever.
Now they are the only ones who understand each another, drawn together by the night that changed everything.
But one of them is keeping a secret that could destroy their fragile friendship. Only she knows just how closely their lives are linked.
When the secret is revealed, will their friendship survive? Or will the truth tear them apart?
Readers LOVE The Silent Friend:
'A thoughtful drama exploring an unlikely friendship. Fans of The Dilemma and Three Hours will love this.' John Marrs, bestselling author of The One and The Passenger
'If you only read one novel a year, this is the one to choose. This novel blew me away… This is the standout book of 2020.' NetGalley reviewer, 5 stars
'One of the most complex, hard-hitting books I have ever read… A brilliant book… Gripping and thought provoking.' NetGalley reviewer, 5 stars
'Will stay with me for a long time. It is such a thought-provoking read and I loved it.' NetGalley reviewer, 5 stars
'Don't go into this one with any expectations because by the end you'll be blown away!… This was quite the emotional rollercoaster… The end results are gripping!' NetGalley reviewer, 5 stars
'Wow! This was a thrill ride of a book… Had me on the edge of my seat. I had to remind myself to breathe as I kept holding my breath.' NetGalley reviewer, 5 stars
'One of the best books I've read this year… I felt like I was in the book, hearing, seeing and smelling everything that happened.' NetGalley reviewer, 5 stars
'I loved this book. Stayed up until three a.m. just because I couldn't put it down… A five star read. Don't miss this one.' NetGalley reviewer, 5 stars