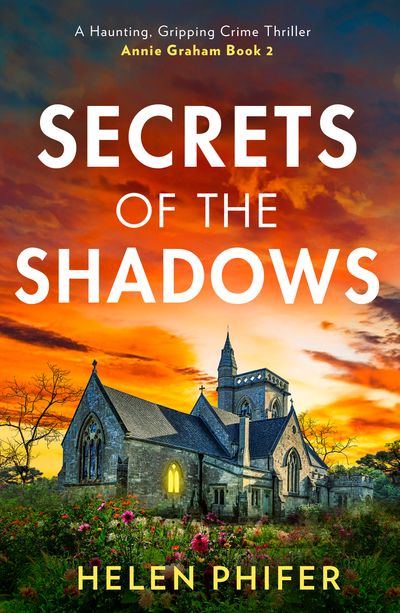 The Secrets Of The Shadows
(The Annie Graham crime series, Book 2)
One little girl, one missing child. One historical mystery colliding with the future.
Sophie was afraid of the man in the shadows. He terrified her, but he would always disappear when someone else came. But one day in June 1984, she didn't escape. He took her.
When a young woman is found draped over a gravestone in a chilling murder, police officer Annie Graham experiences a familiar sense of dread. A new killer is out there, and her senses tell her there is something eerily different about this case.
When she spots the little girl standing outside her window, she knows that the past is about to catch up with all of them. But can she help right the wrongs of thirty years ago, and stop the killer before it's too late?
Another chilling murder that Annie Graham must solve before the past destroys the future.
Look out for more in the Annie Graham series:
1. The Ghost House
2. The Secrets of the Shadows
3. The Forgotten Cottage
4. The Lake House
5. The Girls in the Woods
What readers are saying about the Annie Graham series
'an atmospheric, spooky read, ideal for the season.' – I Heart Reading
'The Ghost House is the most exciting book I have read in a very long time, and would make an absolutely perfect Halloween read! Amazing début from Helen Phifer and I eagerly await more from her!' – Judging Covers
'It was an atmospheric, spooky read, ideal for the season.' – I Heart Reading
'I was really impressed by this book. … I was amazed how the author got inside of the mind of the serial killer and really showed you his psychotic thought processes.' – Edler Park Book Reviews
'the twists and turns are fascinating.' – A J Book Review Club
'The story constantly kept me on the edge of my seat. The Ghost House is a magnificent read and it's perfect for those who have a strong stomach and nerves of steel!' – Librarian Lavender