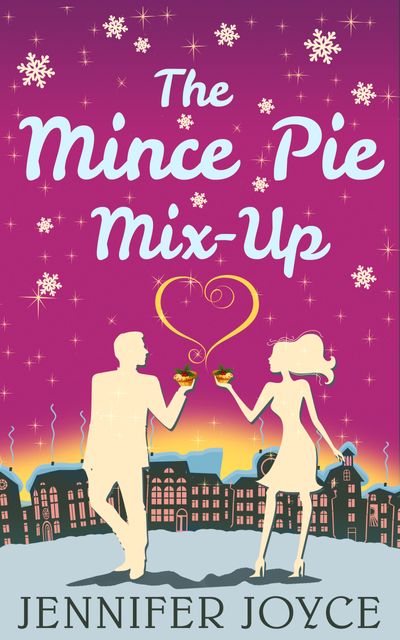 The Mince Pie Mix-Up
Curl up with a mug of hot chocolate and a warm mince pie for the perfect festive read this holiday season!
'I wish I could live your life. I'd happily swap lives with you.'
'Tis the season to be jolly but for Calvin and Judy the usual festive bickering has already begun! Judy's convinced that her husband has it easy – no glittery wrapping paper, no playground gossip and absolutely no Christmas baking.
Calvin wishes he could trade in his obnoxious boss and dull nine-to-five job to spend more time kicking back with his kids – how hard can Judy's life really be?
But after a magical mince pie mix-up, one thing's for certain – by Christmas Day, life for Judy and Calvin will never be the same again. Perhaps the grass isn't always greener after all…
A hilarious, feel-good festive read, perfect to curl up with this Christmas. Fans of Carole Matthews, Jane Costello and Mandy Baggot will love this story! As will fans of Freaky Friday or 13 Going on 30!
What readers are saying about The Mince Pie Mix-Up:
'An adorable, fun-filled and festive read for everyone who likes to take a break from the relentless Christmas rush!' ― The Nest of Books Review
'I couldn't stop laughing and smiling my way through The Mince Pie Mix-Up…incredibly fun story, perfect for this time of year!' ― Gilbster (Top 1,000 Amazon Reviewer)
'Grab a couple of mince pies and a mulled wine and get into the Christmas spirit. Curl up with The Mince Pie Mix-Up this Christmas.' ― Shellybackbooks Review