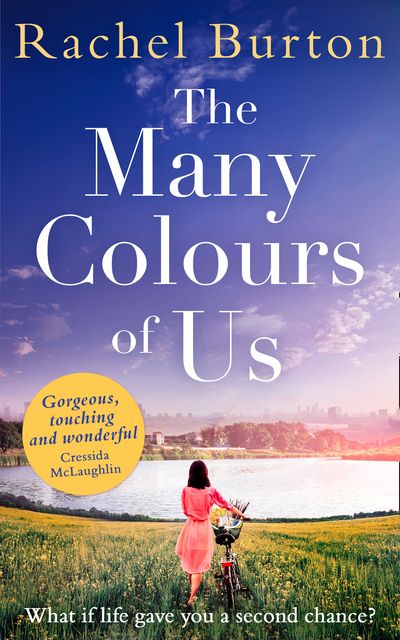 The Many Colours of Us
'A gloriously romantic tale of family secrets' – Rachael Lucas
'This wonderfully warm debut is full of heart – I defy you not to devour it in a day!' – Ali Harris
Fall in love with Rachel Burton's stunning debut novel, perfect for fans of Lisa Jewell, Adele Parks and Sheila O'Flanagan
Can finding yourself allow you to follow your heart?
Julia Simmonds had never been bothered about not knowing who her father was. Having temperamental supermodel, Philadelphia Simmonds, as a mother was more than enough. Until she finds out that she's the secret love-child of the late, great artist Bruce Baldwin, and her life changes forever.
Uncovering the secrets of a man she never knew, Julia discovers that Bruce had written her one letter, every year until her eighteenth birthday, urging his daughter to learn from his mistakes.
As Julia begins to uncover her past she also begins to unravel her future. With gorgeous lawyer Edwin Jones for company Julia may not only discover her roots but she may just fall in love…
What reviewers are saying about THE MANY COLOURS OF US
'The Many Colours of Us is a fantastic debut and I absolutely adored it.' – Diane Jeffrey, author of THOSE WHO LIE
'An engaging and heartwarming debut from a bright new talent.' – Sarah Painter
'Gorgeous, touching story, wonderful heroine, and I'm totally smitten with the hero.' – Cressida McLaughlin, bestselling author of The Canal Boat Cafe
'A truly unputdownable read' – Jenny Ashcroft