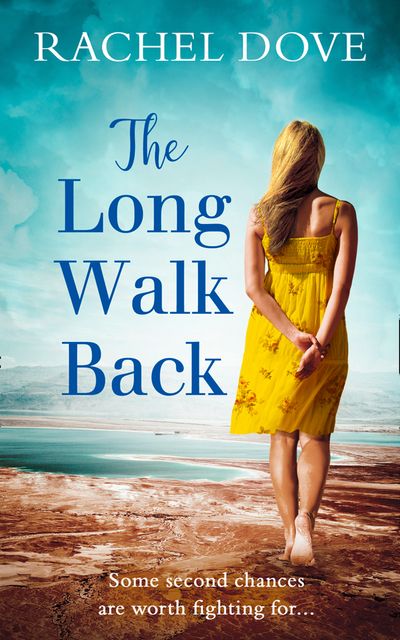 The Long Walk Back
Does everyone deserve a second chance?
As an army trauma surgeon Kate knows how to keep her cool in the most high pressure of situations. Although back at home in England her marriage is falling apart, out in the desert she's happy knowing that she's saving lives.
Until she meets Cooper. It's up to Kate to make a split-second decision to save Cooper's life. Yet Cooper doesn't want to be saved. Can Kate convince him to give his life a second chance even though its turning out dramatically different from how he planned?
Readers love Rachel Dove:
"A well written, beautifully paced and emotional read."
"It's dark, it's gritty, yet beautifully written"
"a really well-written and emotional novel with characters that kept me coming back for more."
"I so wish I could give this more than 5 stars, it's a fabulous book"
2015, and I was teaching adults in various towns near to where I live in Wakefield, West Yorkshire. I worked as a Post 16 tutor, educating students on working in schools, special educational needs, autism, and specific learning difficulties. I was working, studying my Cert Ed and finishing my BA…
Read More