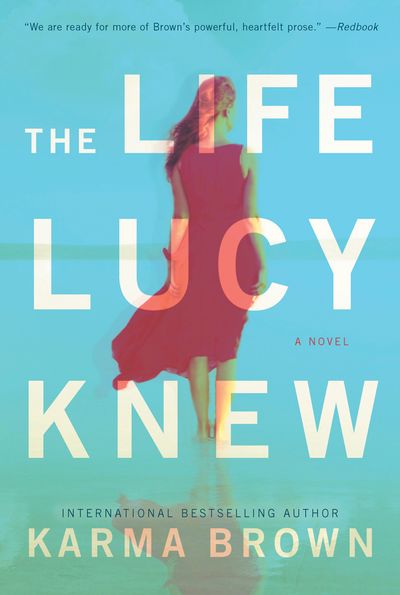 The Life Lucy Knew
By Karma Brown
Lucy is about to discover everything she believes to be true about her life…isn't.
After hitting her head, Lucy Sparks awakens in the hospital to a shocking revelation: the man she's known and loved for years—the man she recently married—is not actually her husband. In fact, they broke up four years earlier and haven't spoken since.
The happily-ever-after she remembers in vivid detail is what her doctors call a false memory: recollections Lucy's mind made up to fill in the blanks from the coma.
Now she has no idea which memories she can trust and she must make a difficult choice about which life she wants to lead, and who she really is.
Readers love Karma Brown:
"I couldn't put down The Life Lucy Knew, I HAD to know how the story was going to unfold."
"With the Life Lucy Knew, Karma Brown has created a new fan in me."
"This is the most incredibly written book."
"This is a FANTASTIC book!"
"an engaging novel with unusual but fascinating storyline"
"different, suspenseful, and very well written"