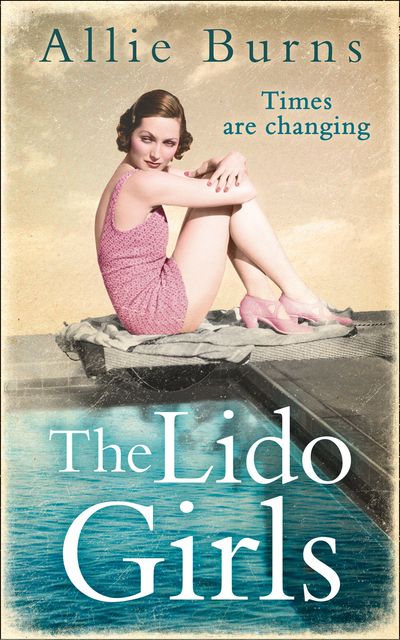 The Lido Girls
'Is immediately on my "best books of 2017″ list' Rachel Burton, author of The Many Colours of Us
'A beautifully-drawn cast of characters blended with meticulous research, so evocative of the era, pull you into a heartwarming page turner' Sue Wilsher, Author of When My Ship Comes In
Change is in the air…
It's the summer of 1935 and holidaymakers are flocking to St Darlstone's magnificent lido beside the sea!
With little hope of finding a husband, no-nonsense Natalie lives for teaching, until she finds herself out of a job courtesy of her best friend Delphi. But if she can team up with Delphi to bring her rigorous physical fitness programme to the people of St Darlstone, maybe there's a chance she can start again and help her friend to follow her dreams too?
So Natalie takes on the Lido Girls. But, with Delphi's handsome brother, Jack, on the scene, and Delphi's desperate struggle to defy her overbearing parents, Natalie must find the courage to face up to her own fears, and realise what she truly wants in life…
Set against the backdrop of the pioneering keep fit movement; this is a feel-good celebration of friendship and what's possible when you follow your heart.
Escape to the inter-war years in this emotional story where opportunity can be found at the pool-side in your local lido… Perfect for fans of Pam Evans and Gill Paul