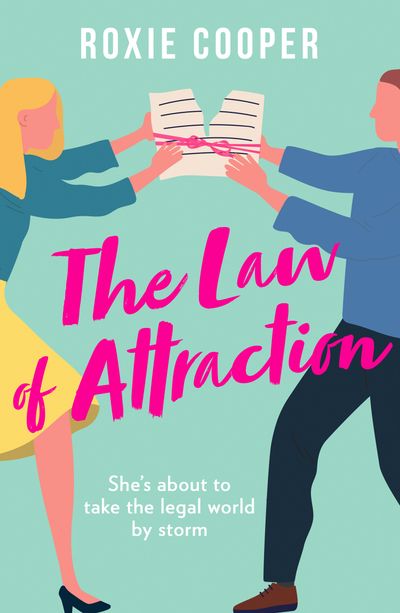 The Law of Attraction
'A fun and sassy tale … 5 stars' Heat
'Fun, feisty and fabulous read' Cressida McLaughlin
'Sassy, sexy and smart' Anna Bell
'Well, its a 5* from me' Samantha Tonge
'Slick and props funny too' Alexandra Brown
***************************************************
Amanda Bentley has always dreamed of being a barrister, but as a platinum blonde bombshell from the wrong side of town, she doesn't exactly look the part – or fit in with the public-school boys and posh girls of Newcastle Crown Court's robing room.
Amanda's never been one to back down from a challenge, and so when she wins a prestigious pupillage following law school, she's determined to make the most of her chance – and make all her dreams come true.
Only three things stand in her way:
Sid Ryder – the sexy, irresistible barrister who she absolutely cannot, under any circumstances, sleep with. At all.
Marty Gregg – her smarmy law school nemesis, who she's in direct competition with for the top job.
And her big, dark secret that could jeopardise everything she's worked so hard for.
Who said that following the laws of attraction was going to be easy…?
A clever, laugh out loud read, perfect for fans of Mhairi McFarlane, Laura Jane Williams, and Sally Thorne.
**************************************************************
Why readers love The Law of Attraction:
'Laugh out loud funny'
'Sassy, funny, clever'
'Cheeky humour'
'Right amount of drama, romance and twists'