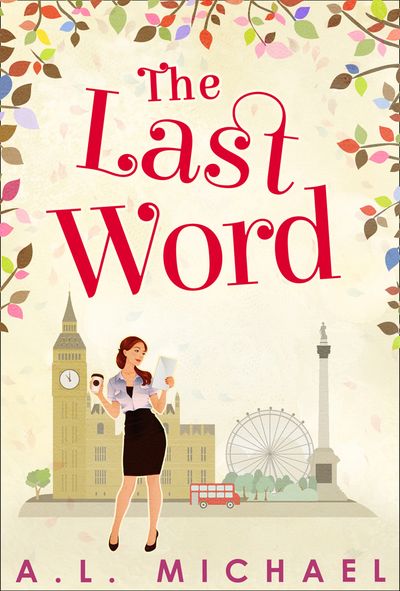 The Last Word
Tabby Riley's online life was a roaring success. Her blog had hundreds of followers, and legions of young fans ardently awaited her every Tweet. Her real life was a bit more of a disappointment.
Living in a shared flat in North London, scratching a living writing magazine articles on 'How To Please Your Man in Bed' wasn't where she thought she'd be at twenty-six – especially when there was a serious lack of action in her own bedroom.
Although that might all be about to change when she's offered a position at online newspaper The Type as a real journalist – and gains a sexy new editor, Harry Shulman, to work with. Harry's confident, smooth talking, and completely aware that he drives Tabby mad. Which is fine, because Tabby's dated an editor before, and it's never happening again. Ever. But as her reputation at the paper grows, Tabby has to wonder: is it time to get out from behind the screen and live her life in the real world?
Praise for A.L. Michael
'I know it's a good book when I shut the kindle cover and sigh with contentment. The Last Word totally did it for me.' – 4* from Angela (Goodreads)
'This is a funny, funny book.' 5* to The Last Word from Rosee (Amazon)
'Fresh, fast and…had that magical romance feeling and a bit of hotness that you just can't help but love. Absolutely brilliant!' 5* to The Last Word from The Book Geek Wears Pajamas
'I LOVED THIS. I laughed, I cried, I fell in love. All of the emotions were felt in the reading of this book and it is definitely one of the best Christmas releases that I've read this year.' 5* to Driving Home for Christmas from Erin's Choice
'I laughed, I cried and I was left with that warm fuzzy feeling you get when you read something wonderful.' 5* to Driving Home for Christmas from That Thing She Reads