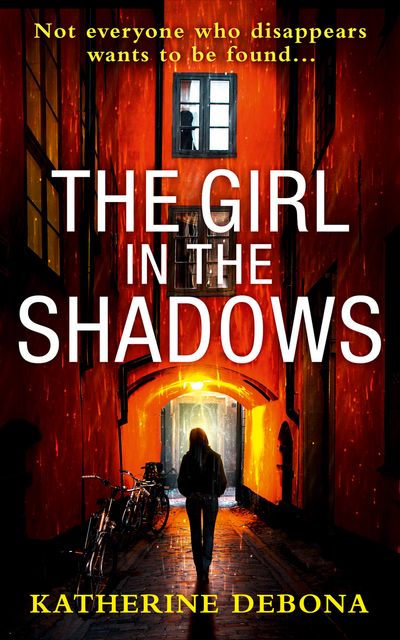 The Girl in the Shadows
'A stylish and sophisticated thriller. With bold, clever writing, this is an assured debut and very welcome addition to the genre.' – Aviva Dautch
A teenage girl, missing in Paris.
A young woman, searching for her mother.
A female PI on a mission.
When police drop the case on missing Mathilde Benazet, renegade PI Veronique Cotillard steps in to prove that she can succeed where police inspector Guillaume Leveque failed…
Alice Weston's father had always told her that her mother died in childbirth – but now, Alice has proof that her mother may be alive and living in Paris. When her father dies, Alice decides to take matters into her own hands: it's time to uncover her family's long-buried secrets… at any cost.
As Alice and Veronique's lives intertwine, and the city of Paris prepares to celebrate Bastille Day in the shadows of a gathering storm, both women must face the ghosts of their past – and the monsters in the present.
What reviewers are saying about THE GIRL IN THE SHADOWS:
'Fast paced and kept me on my toes. I couldn't wait to read what was going to happen next. Veronique is a strong female detective which is really refreshing.' – Dash Fan, Blogger
'This is the kind of book that you desperately hope will have a sequel; all of these characters (especially Veronique, Christophe and Guillaume) have such depth that it would be a shame not to meet them again in the future.' – Lynne Frappier, NetGalley reviewer
'Katherine Debona is a fine writer. This book is both well written and plotted.' – Joyce Fox, NetGalley reviewer
'A girl is missing in this complex family drama that is both heart wrenching and infuriating … Keep the tissues handy! The writer's style is very readable. I loved this book.' – Judy Dowell, NetGalley reviewer
'A complex and intricately woven mystery.' – Rosemary Smith, NetGalley reviewer
'Kept me guessing as there were twists and turns galore, with a surprising ending.' – Philip White, NetGalley reviewer
'I was drawn in from the onset.' – Susan Anne Burton, NetGalley reviewer