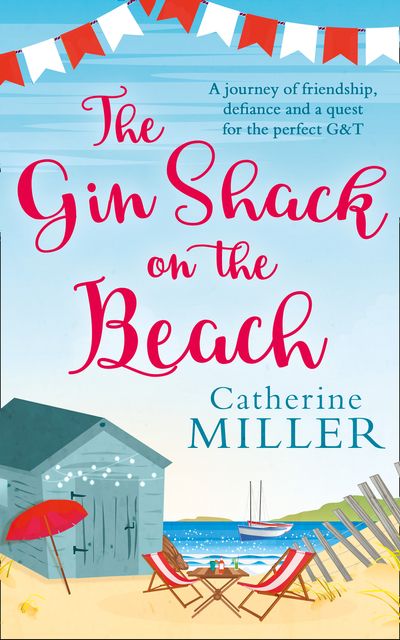 The Gin Shack on the Beach
'A little gem. 5*' Samantha Tonge, bestselling author of The New Beginnings Coffee Club
You're never too old to try something new!
When octogenarian Olive Turner is persuaded by her son to move into a retirement home, she congratulates herself on finding the secret to an easy life: no washing up, cooking or cleaning. But Olive isn't one for mindless bingo with her fellow residents, and before the first day is over she's already hatching a plan to escape back to her beloved beach hut and indulge in her secret passion for a very good gin & tonic.
Before long Olive's secret is out and turning into something wonderful and new. Only a select few are invited, but word spreads quickly about the weekly meetings of The Gin Shack Club. Soon everybody on the beach wants to become a gin connoisseur and join Olive on her journey to never being forced to grow older than you feel.
A journey of friendship, defiance and a quest for the perfect G&T.
Readers LOVE The Gin Shack on the Beach!
'Wow, what a lovely story! The book captured me from the start…This book was a breath of fresh air!… This is a book that I won't forget in a hurry, genuinely one that everyone should read. Highly recommended.' NetGalley reviewer, 5 stars
'I absolutely loved it! This is a 5 star book all the way and I'm only sorry that it ended.' NetGalley reviewer, 5 stars
'This book is a hoot and I spent a glorious Saturday immersed between the pages and absolutely loved every moment of it. Fantastic.' NetGalley reviewer, 5 stars
'I adored absolutely everything about this book!… Fantastic and utterly fun.' NetGalley reviewer, 5 stars
'Brilliantly written, and a story of not growing old gracefully.' NetGalley reviewer, 5 stars
'Perfect summer reading, or for anytime really when you want a feel-good and uplifting read.' NetGalley reviewer, 5 stars