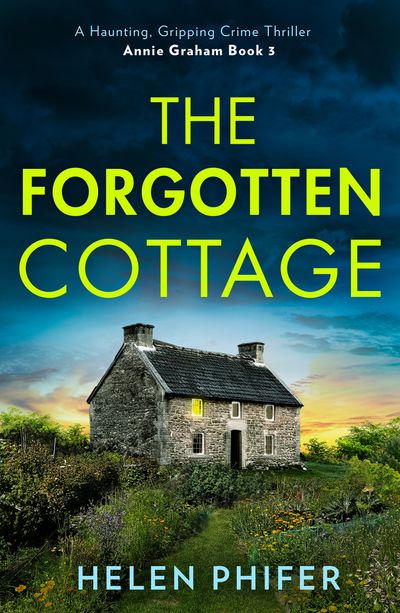 The Forgotten Cottage (The Annie Graham crime series, Book 3)
The Forgotten Cottage, the eagerly-awaited and chillingly terrifying new book in Helen Phifer's best-selling 'Annie Graham' series.
Annie Graham has fought her demons, and is ready to leave them behind. Her new cottage seems like the new start she's craved: quiet and quaint, it's empty of the memories which have haunted her for so long.
But before long, the ghosts of a forgotten tragedy stir within Annie's new home. Someone – or something – is coming for her. And this time, she might not get the chance to run…
Look out for more in the Annie Graham series:
1. The Ghost House
2. The Secrets of the Shadows
3. The Forgotten Cottage
4. The Lake House
5. The Girls in the Woods
What readers are saying about the Annie Graham series
'an atmospheric, spooky read, ideal for the season.' – I Heart Reading
'The Ghost House is the most exciting book I have read in a very long time, and would make an absolutely perfect Halloween read! Amazing début from Helen Phifer and I eagerly await more from her!' – Judging Covers
'It was an atmospheric, spooky read, ideal for the season.' – I Heart Reading
'I was really impressed by this book. … I was amazed how the author got inside of the mind of the serial killer and really showed you his psychotic thought processes.' – Edler Park Book Reviews
'the twists and turns are fascinating.' – A J Book Review Club
'The story constantly kept me on the edge of my seat. The Ghost House is a magnificent read and it's perfect for those who have a strong stomach and nerves of steel!' – Librarian Lavender