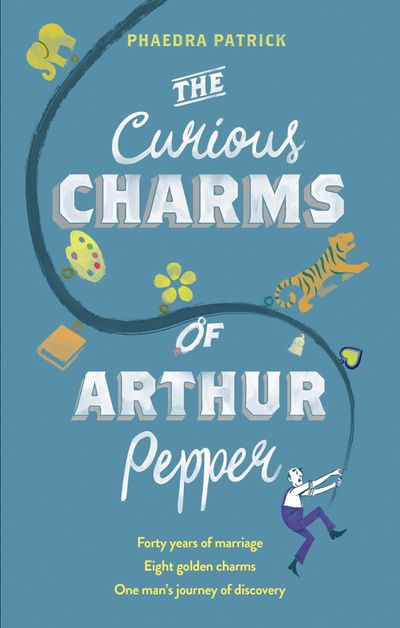 The Curious Charms Of Arthur Pepper
'A charming, unforgettable story.' Harper's Bazaar
40 years of marriage.
8 golden charms.
One man's journey of discovery.
Having been married for over 40 years, 69-year-old Arthur Pepper is mourning the loss of his wife. On the anniversary of her death, he finally musters the courage to go through her possessions, and happens upon a charm bracelet that he has never seen before.
What follows is a surprising adventure that takes Arthur from London to Paris and India in an epic quest to find out the truth about his wife's secret life before they met, a journey that leads him to find healing, self-discovery, and love in the most unexpected of places.
Charming by name, charming by nature, this book is a balm for the soul and heart.' – The Sun
___
Readers have fallen in love with The Curious Charms of Arthur Pepper:
'I enjoyed this lovely book so much. Recommended if you want to read a poignant, warm-hearted story'
'A lovely book and very well written with gentle humour and charm'
'A little gem of a book peppered with humour'
'Will leave you feeling warm and content by the end'
'Absolutely the best book I have read in a long time. The story was lovely'
'I truly loved every page! The most beautiful story that I've ever read!'
'A delightful read. I adored it'