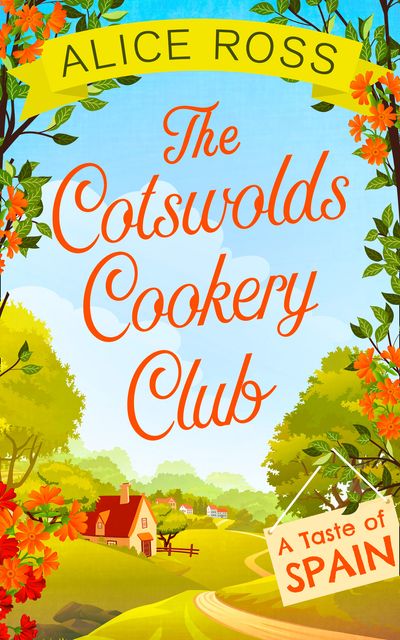 The Cotswolds Cookery Club: A Taste of Spain – Book 2
'One of the best stories I've read in a long time…I can't wait to read the other two!' Stacey Rebecca (NetGalley reviewer)
Life begins at forty…
Trish Ford always dreamed of living in a little chocolate box village like Cornfield – but she never expected to be starting over at forty! Joining the Cotswolds Cookery Club seems like the perfect recipe for finding happiness again, along with her new friends Connie, Melody and Kate.
From mouth-watering paella to sweet, honey-drenched pestinos, Trish finds a delicious distraction in the Spanish cuisine whilst doing her best to deal with her stroppy teenage daughter and her cheating ex-husband and his pregnant girlfriend.
But it will take all of Trish's new-found confidence – and maybe a helping of her irresistible leche frita – to risk her heart on hunk single dad Steve…
Fans of Milly Johnson, Caroline Roberts and Jill Mansell will love this heartwarming read!
The Cotswolds Cookery Club is a story told in three parts. A Taste of Spain is part two.