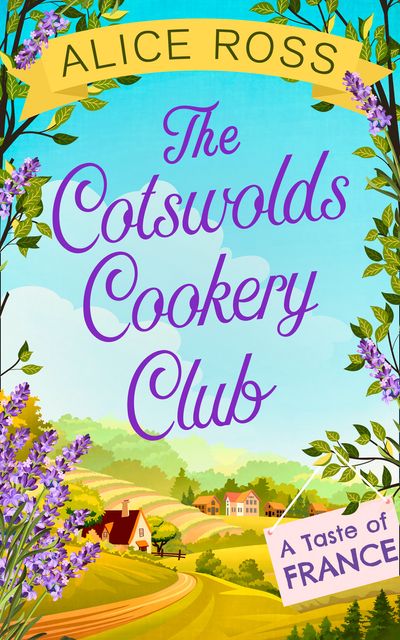 The Cotswolds Cookery Club: A Taste of France – Book 3
'One of the best stories I've read in a long time…I can't wait to read the other two!' Stacey Rebecca (NetGalley reviewer)
Too many men spoil the broth…?
Kate Harris has enough on her plate! Life is constant juggling act between raising her three young children and running a busy Veterinary Practice in the Cotswolds. But with her passion for all things French, especially the mouth-watering cuisine, the cookery club with her three best friends, Connie, Melody and Trish is the perfect escape…
Now the foursome has been given their biggest challenge yet! Yet, with her husband Andrew's increasingly secretive behaviour, the unexpected reappearance of her dishy ex-boyfriend, Gregg, and an unexpected culinary challenge from her daughter's nursery, Kate decides it's time to take charge of the disparate ingredients of her life and transform them into the perfect pot-au-feu!
Fans of Milly Johnson, Caroline Roberts and Jill Mansell will love this heart-warming read.
The Cotswolds Cookery Club is a story told in three parts. A Taste of France is part three.