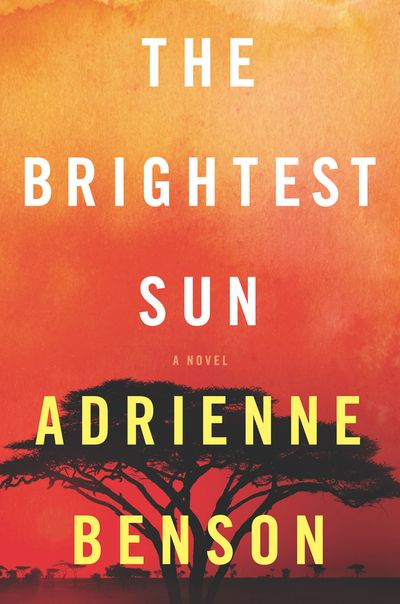 The Brightest Sun
By Adrienne Benson
'Heartbreaking and hopeful.' Joanna Luloff
A powerful and moving debut surrounding three women's quest for home.
Leona, an isolated American anthropologist, gives birth to a baby girl in a remote Maasai village and must decide how she can be a mother, in spite of her own grim childhood.
Jane, a lonely expat wife, follows her husband to the tropics and learns just how fragile life is.
Simi, a barren Maasai woman, must confront her infertility in a society in which females are valued by their reproductive roles.
Three very different women grapple with motherhood, recalibrate their identities and confront unforeseen tragedies and triumphs in this brilliant debut novel.
Readers love Adrienne Benson:
"this book is a compelling read for all sons, daughters, siblings, and parents"
"The story was captivating!"
"Highly recommend!"
"I floated away to Africa"
"The story is engrossing. I loved this book!"
"Mesmerizing!"
"Amazing. Brilliant. Unforgetteable."
"beautifully written with inventive imagery"