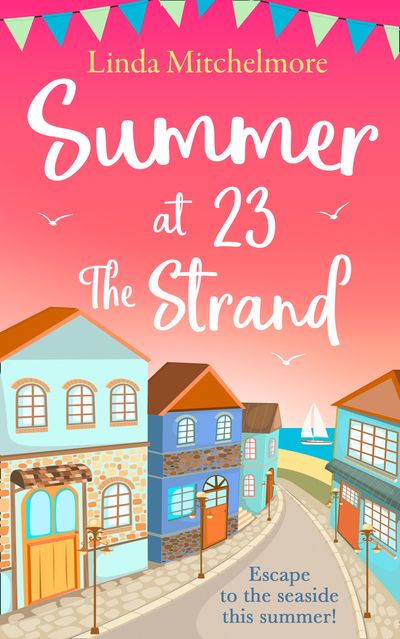 Summer at 23 the Strand
'The perfect book to take on holiday!' Pretty Little Book Reviews
Escape to the seaside this summer!
After actress Martha's painful break-up hits the headlines, the warm golden sands and sparkling seas of Elberry Cove are the perfect escape from the paparazzi!
Nestled amongst a gorgeous line of brightly-coloured beach chalets, Number 23 The Strand is a home from home, a secret paradise where she can slowly begin to piece her heart back together.
When it's finally time to leave, Martha decides to leave a special gift for the next guest. It's a small act of kindness that starts a magical tradition all summer long…
A delightfully uplifting holiday read, perfect for fans of Lilly Bartlett, Tilly Tennant and Eve Devon.
Praise for Summer at 23 The Strand:
'Perfect summer read and to escape to the seaside!' Nicola Clough (NetGalley reviewer)
'It's inspired me to go on a little holiday of my own!' Kollectivek
'By the end of the book I wanted to sit on the veranda with a glass of wine, eat fish & chips and visit the local cafe!' Muriel Peace (NetGalley reviewer)
'The perfect book to take on holiday!' Pretty Little Book Reviews