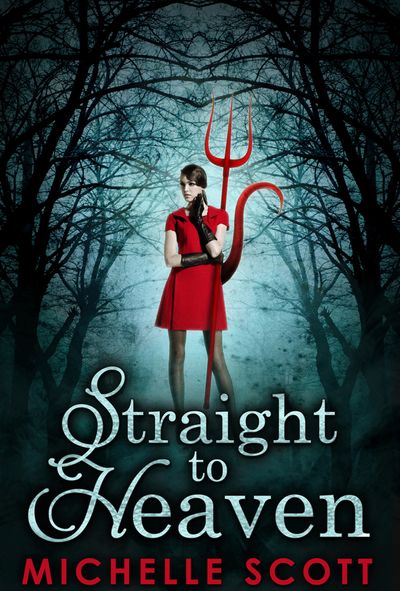 Straight To Heaven
(Lilith Straight series, Book 2)
Mother, teacher, wanton she-demon
Welcome to my life. I'm Lilith Straight, Hell's newest employee. Although I'm getting pretty good at letting the succubus inside me take over, life in Hell is never easy. Miss Spry is up to her old tricks. She promised to let me save my daughter from my fate, but only if I can tempt my next client.
That's how I end up horns-to-halo with a guardian angel determined to rescue my next victim. To make matters worse, William Benedict, the hottest demon in Hell, is trying to undermine my mission with some temptations of his own…
Nothing is ever what you expect in Hell, but really I should have known that already!
Praise for Michelle Scott
'I would definitely recommend Straight to Hell to anyone who's looking for a relatively quick read – something fast paced, something funny with a bit of a twist and some paranormal elements.' – Books, Biscuits and Tea on Straight to Hell
'There were so many twists in the plot that I didn't see coming, that the novel definitely kept me on my toes, and it kept moving at such a pace that there wasn't a single point in the book where I was bored in the slightest.' – Pen to Paper on Straight to Hell
'one of those books that you want to spend some time thinking about after you are done reading, you want to think about what you would have done in Lilith's shoes, and let me tell you she has so seriously difficult to walk in. This is one of those books where you want to get together with a couple of your girlfriends afterward and talk about the book at length.' – Urban Fantasy Reviews on Straight to Hell
'loved the humor in this book and actually caught myself laughing out loud a few times while getting strange looks from my family.' – Shut Up & Read on Straight to Heaven