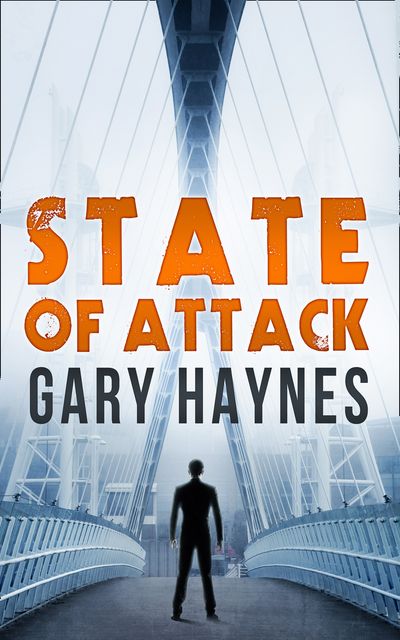 State Of Attack
(a Tom Dupree novel, Book 2)
State of Attack sees the return of Special Agent Tom Dupree in another turbocharged political thriller from Gary Haynes.
Tom Dupree must embark on his most dangerous mission yet: a desperate search to track down the Sword of Allah, a jihadist otherwise known simply as Ibrahim.
But the closer Dupree delves into the knot of terror, betrayal and conspiracy surrounding the Sword of Allah, the fewer people he can trust – and the more deadly the race becomes.
Special Agent Tom Dupree is back!
Praise for Gary Haynes
'This is simply a brilliant, fast moving, well researched political thriller following terrorists and those battling to defeat them.' – Splashes Into Books
'I am a big fan of the late Tom Clancy but to be honest, Haynes is more of a natural writer. . . It's one of the best entries into the genre that I've encountered. Absolutely outstanding.' – eBook Fanatic
'Using a setting that mirrors today's headlines, Gary Haynes revs up the energy level from the first page and involves the reader in a manner like the best of Tom Clancy's novels. . . Bet we see this as a film soon.' – Grady Harp (Hall of Fame Top 100 Reviewer. Vine Voice.)