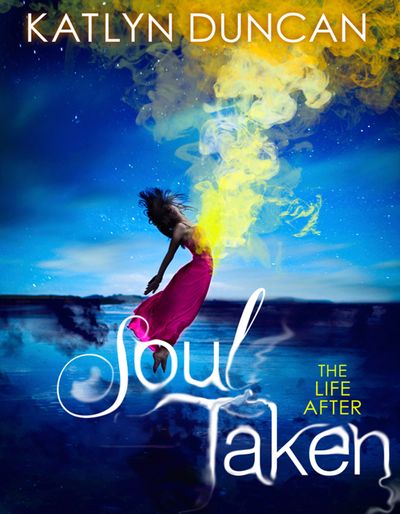 Soul Taken
(The Life After trilogy, Book 1)
After-life just got a lot more complicated
Maggie is a Soul Collector. It's her job to transport souls from the Living Realm to the After – but during a mission to New England to find a stolen soul, she ends up stuck in a teen mean girl's body. Trapped, Maggie's soul is catapulted into Ally's life – and the human world she hasn't experienced for one hundred years.
But, as a descendant of the most powerful beings in the After, Maggie must rescue Ally before the girl's soul dies… To survive, Maggie must uncover devastating secrets – because with one soul taken by a terrifying enemy, Maggie's could be next!
Praise for Katlyn Duncan
'I really loved this book. From the first page I was totally hooked and couldn't put it down until I was finished.' – Dark Faerie Tales.
'Soul Taken is a BRILLIANT read! …I fell in love with make everything about reading Soul Taken special and unique. This is one of those books to look out for.' – A Diary of a Book Addict
'Katlyn Duncan's YA debut, Soul Taken, is a thrilling ride that will leave you breathless for the next page, and curious to find the true soul we nurture within.' – Jennifer Murgia, author of the ANGEL STAR series & BETWEEN THESE LINES
The Life After series:
1. Soul Taken
2. Soul Possessed
3. Soul Betrayed