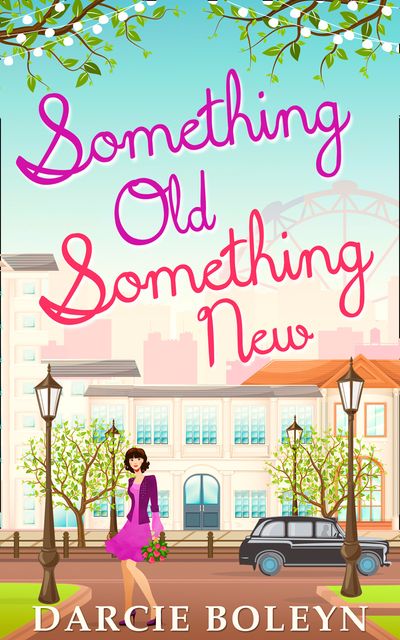 Something Old, Something New
A heartwarming, giggle-inducing romance from Darcie Boleyn, just in time for the wedding season!
Will you marry me…again?
When Annie Thomas agrees to give her ex away at his wedding to his boyfriend, she thinks she'll be fine. With her three children at her side, she can handle anything. Then she finds out her gorgeous first ex-husband Evan Llewellyn is flying in from his glamorous life in New York to attend as well!
An unexpected pregnancy ended their relationship and as she stumbles through the ups and downs of life as a working single mum – helping everyone else find a happy ending along the way – Annie refuses to believe their old and incredibly hot spark can still exist.
It's only when she and Evan are forced to face up to the past together that they'll discover if they can have their own happily-ever-after too!
Praise for Darcie Boleyn:
'A beautiful and heartwarming tale, that really tugged at my heart strings…a delightful debut novel from Darcie Boleyn.' ― Gilbster (Top 1000 Amazon Reviewer)
'The sort of book you want to read on a cold winters night, put on your fluffy pyjamas, grab a hot chocolate and immerse yourself in the delights of Wish upon a Christmas Cake.' ― The Book Review Café
'What a gorgeously delicious book this is! It just makes me wish I was reading it by a roaring fire, with snow outside on the ground and a plate full of mince pies beside me!' ― Goodreads Review
'Wish Upon a Christmas Cake is very much a story of loss and true love with a sprinkling of Christmas thrown in for good measure.' ― By The Letter Book Reviews