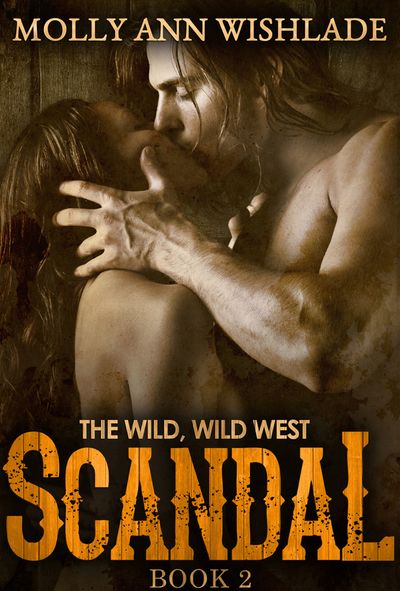 Scandal: A tempting Western romance
Feisty ex-harlot Ellen Finch is finally free to escape her troubled past and make a fresh start, far away from the dusty town of Deadwood. But Ellen's plans are interrupted when a dark and brooding stranger bursts through the doors of The Gem Theatre and Saloon begging for her help.
Ellen can't refuse his pleas, or allow another woman to suffer when she can help. Nor can she ignore the pang of regret she feels upon discovering this stranger is about to become a father; if only she'd had a man like Clayton Kile to care for her! Relief floods Ellen when discovers the laboring woman is Clayton's sister. Clayton can't afford to pay Ellen for her help; instead he expertly demonstrates his gratitude!
It's been years since a man's passion has moved Ellen, but there is something about this cowboy that tugs at Ellen's emotions and fires her own long latent desires. Ellen faces a difficult choice, surrender to the demands of her body and risk losing her heart to love, or follow her head and leave Deadwood and her past behind forever…
The Wild, Wild West trilogy:
Book 1 – Bound
Book 2 – Scandal
Book 3 – Menage