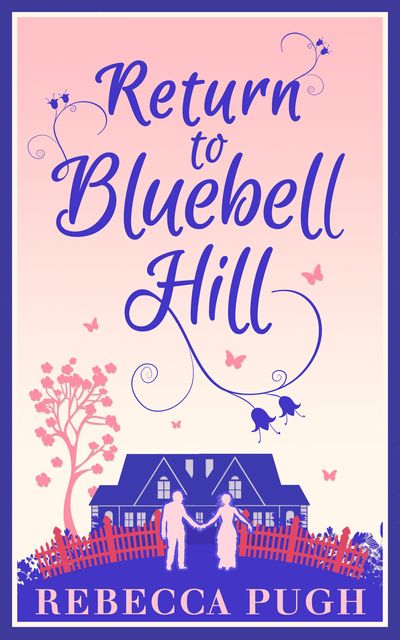 Return To Bluebell Hill
As sweet and satisfying as strawberries and cream! Recapture the British summertime with Rebecca Pugh's sparkling debut novel.
'Return to Bluebell Hill is one of the best novels in this genre I've read in quite some time.' – BrizzleLass
Home is where the heart is…
Jessica McAdams has never belonged anywhere; never truly felt at home. Of course, what did she expect from parents who never made her feel welcome in her own house? Leaving her life in London to return home to the charming country village of Bluebell Hill is harder than she thought. Especially as she never considered she'd be returning under such heart wrenching circumstances…
Clearing out the stunning and imposing Bluebell House after her parents' death is difficult for Jessica—they never had the best relationship and now it's too late. Yet spending time in the house that was never a home, having afternoon tea with dear old friend Esme—and sharing hot, sizzling kisses with delectable gardener Rueben!—opens Jessica's eyes to the potential of Bluebell House… Could this big old, beautiful manor really be her forever home? Is Bluebell Hill where her heart is, has always been?
Jessica soon dares to dream of her very own home with delicious Rueben by her side. But when a deep, dark secret of Bluebell House is unearthed, Jessica's world is turned upside down…
Will Jessica ever find where her heart truly lies?
An emotional tale of self-discovery, taking chances and romance! Rebecca's unique British voice feels like coming home again and again.
What reviewers are saying about Return to Bluebell Hill
'a warm, heart-warming, enticing story.' – Sophie, Reviewed the Book
'I really loved this book from start to finish, I really didn't want to put it down, its what a story should be, a lovely modern fairytale of a book.' – Candy Hart
'I loved this debut novel and found it to be a comforting and enjoyable read perfect for cosying up in front a warm fire.' – Sincerely Book Angel
'It was entirely satisfying and heartfelt' – Paris Baker's Book Nook
'What I thought was boy meets girl is so not the case. There's romance, mystery, and heartbreak.' – Bookaholic Babe