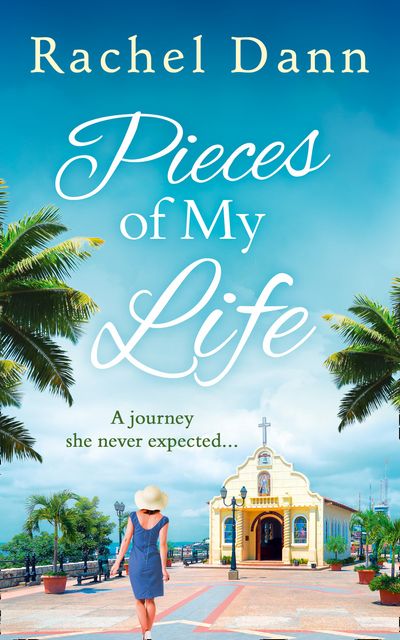 Pieces of My Life
'Perfect poolside reading. One fantastic book!'
Rachel's Random Reads (top 500 Amazon reviewer)
A journey she never expected…
Kirsty is happy. Really, she is. After five years with her boyfriend, Harry, she's ready to take things to the next step and turn that spare room into a little nursery. And she thought Harry was too.
Only, it turns out that Harry's 'big news' is actually not that he wants to try for a baby, but that he wants to travel to South America – with Kirsty! She'll just have to trust that after their trip of a lifetime, Harry will be ready to settle down for good.
Arriving in hot, steamy Ecuador it soon becomes clear that Harry is hiding something. Something that he's been hiding for years. And as Kirsty's dreams are at risk of shattering, she begins to pick up the pieces of the life that she's put off for so long…
Don't miss this uplifting debut from Rachel Dann, perfect for fans of Sara Alexander, Jules Wake and Isabelle Broom.
Praise for Pieces of My Life:
'Perfect poolside reading…this is one fantastic book!' Rachel's Random Reads (top 500 Amazon reviewer)
'A great story.' Sally Coles (NetGalley reviewer)
'I was hooked from the very first pages… [An] exquisite summer read.' Dash Fan
'This book captured my heart from the very first page.' Karen Whittard (NetGalley reviewer)