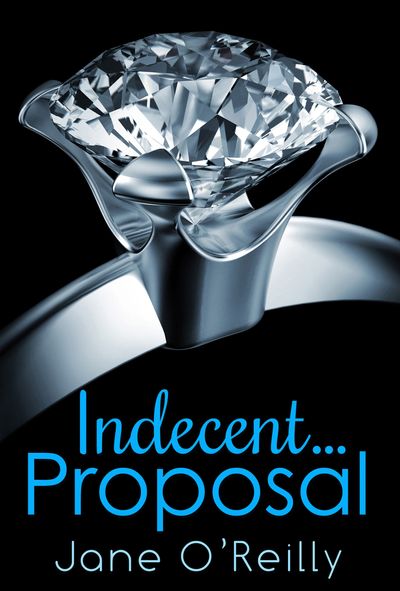 Indecent…Proposal
The perfect wedding night!
Amber is a sexual adventurer. But when two of her favourite friends get married – to each other! – she feels a little down. At their wedding, seducing one of the ushers gives her a quick fix…but when she's caught in the act by her best friend's handsome but uptight brother Scott she gets a real taste for mischief.
Amber knows Scott wants her – and she tempts him into sexual explorations beyond his wildest dreams. But then Scott turns the tables, demanding something of her that's way beyond her comfort zone. Something that frightens her. Amber likes being tied up… but can she be tied down?
The second book in the Indecent… trilogy:
Indecent…Exposure
Indecent…Proposal
Indecent…Desires
Praise for Jane O'Reilly
'Jane O'Reilly's Indecent trilogy contains three loosely connected novellas, each one sexier than the last.' – Romance Novels News
'This might be a super quick read, but its also really hot!' – Ramblings from This Chick on Indecent…Exposure
'It's a fearless, smart, sweet, dirty read- full of character, swoon and humor. My favorite kind!' – Book Crack on Indecent…Exposure
'I thought this one was a little gem. Highly recommended' – Kaetrin's Musings on Indecent…Exposure
'Warning – if you are not a lover of hot sex, hot men, and adult situations then do not read this story. If, however, you love all of those, then read and enjoy!' – Fiona's Book Reviews on Indecent…Exposure
'Five amazing, glorious, wonderful, dirty stars. There are two more books in this series and trust me, they sound just as fabulous as Indecent Exposure. I will definitely be grabbing those two as soon as possible and telling you all about them!' – These Pretty Words on Indecent…Exposure