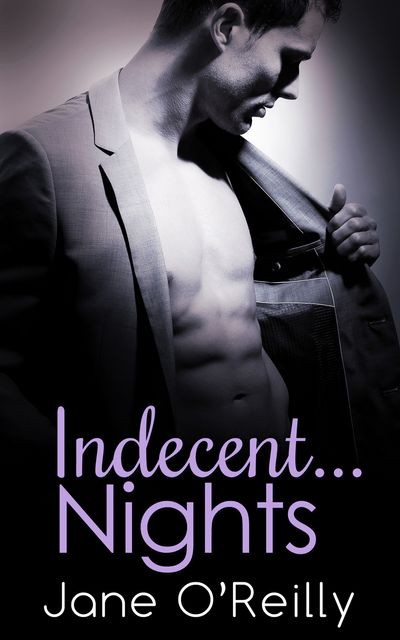 Indecent…Nights: Indecent…Exposure / Indecent…Proposal / Indecent…Desires
Three women… Three fantasies… Three scandalous nights!
Quiet and sensible Ellie Smithson is a highly respectable photographer by day…but after dark she takes pictures of a more intimate nature… But when her far too attractive accountant becomes the subject of her next racy shoot can Ellie resist the temptation on display?
When sexual adventurer Amber's two favourite bed-mates get married – to each other! – she realises she'll need to look elsewhere to get her thrills. Seducing one of the ushers into giving her a quick fix should do the trick…but when she's caught in the act by Scott Smithson, her best friend's dangerously handsome brother, she suddenly finds herself heading for a whole lot more fun…
Spending her days living up to the divorced, 30-something control freak stereotype, Meredith is very happy to keep her secret night-time activity to herself… Because when the lights go out Meredith watches as a 20-something Adonis pleasures himself at his window following the instructions she has put through his letterbox! When their most daring fantasies come to life, can they ever go back to reality?
Don't miss these three sizzling stories from Jane O'Reilly, perfect for fans of J.S.Cooper and Sabrina Paige.