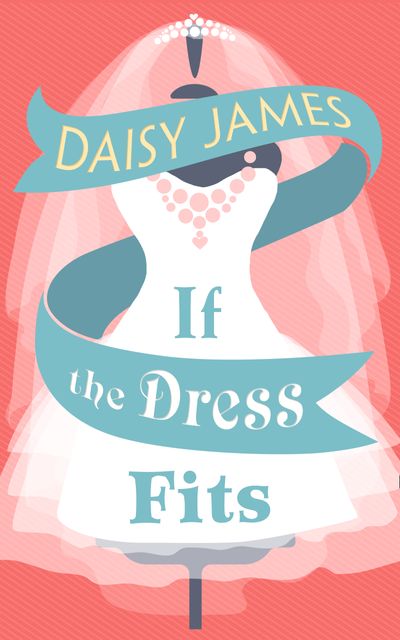 If The Dress Fits
'If you are looking for a heartwarming book to put a smile on your face, look no further!' – Portobello Book Blog
The only romance novel you need this summer, perfect for fans of Jane Linfoot, Caroline Roberts and Debbie Johnson!
She might be the most famous person in the country, but no one even knows her name…
Callie's exquisite, glittering silk gown has been shortlisted for the celebrity wedding of the year. But just as all her dreams are coming true, disaster strikes!
Leaving behind the bright lights of London, Callie is forced to return home to sleepy Althorpe. And there's one man she hopes to avoid – the childhood sweetheart who turned her life upside down. But now she's back, is it finally time to stop running?
Yet, as Callie faces her past, a Cinderella-like hunt begins for that perfect, pearl-embroidered dress, mysteriously submitted without a name…
What reviewers are saying about If the Dress Fits
'It's the perfect book for curling up with in the summer sunshine with a tasty drink by your side.' – Kim Feasey (Goodreads)
'Sometimes you just want to kick back with a book that will make you smile!' – Gena DeBardelaben (NetGalley)
'Who doesn't love a twist on a Cinderella story? This is a definite feel good beach read for the summer.' – Jennifer Coleman (NetGalley)
'[Daisy] James has a nice writing style that wraps you in and sends you forward hoping for the happy ending you're pretty – but not 100 percent – sure is going to happen.' – Kathleen Gray (Goodreads)
'Highly recommended.' – The Well-Read Pirate Queen
'Sweet, warm and lovely.' – For the Love of Books
'I could read so much more about all of these beautiful, fun, sweet people and not get bored… I really loved this book.' – Mel Addyman (NetGalley)