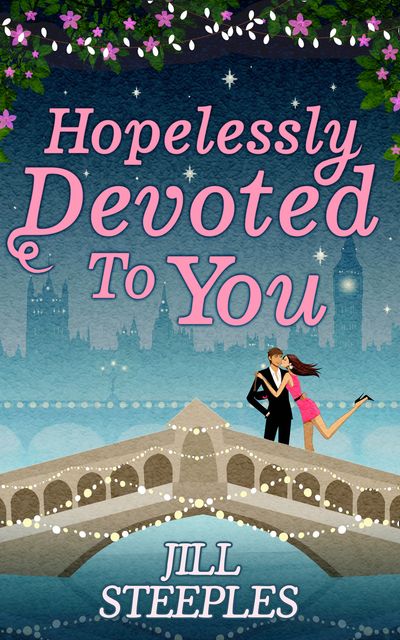 Hopelessly Devoted To You
Meet Ruby's fiancé, Finn. He's gorgeous, thoughtful, successful and adoring – pretty much anyone could ever want in a man. In fact, he's perfect.
The catch? He's just not perfect for her. But when Ruby finally plucks up the courage to come clean, Finn's so furious that he misses his footing as he runs down the stairs – and suddenly, it's not just his heart that's broken!
When Finn wakes up, he can't remember a thing. Not that Ruby dumped him – not even that they were ever engaged! It's on the tip of Ruby's tongue to come clean, but somehow, it never seems to be the right time… And as the weeks pass, she sees a new side to Finn. Arrogant and a shameless flirt, he's irresistibly bad, and the chemistry between them is explosive!
It's not that Ruby's lying… she's just withholding the truth. And seeing as things are going so well, perhaps there's no need for Finn to have his memory jogged… The trouble is, there's every chance that Finn might remember for himself!
Praise for Jill Steeples
'Let's Call The Whole Thing Off by Jill Steeples is a well written and easy to like book.If you are looking for a chick lit with a twist then give this one a read.' – HarlequinJunkie
'So gripping, vivid, enjoyable and fascinating!!!' – Sky's Book Corner on Let's Call the Whole Thing Off
'It was a thoroughly enjoyable read that kept you wanting more.' – A Book and Tea on Let's Call the Whole Thing Off
'Jill is a great writer, she knows how to tell a story. I can't wait to read more of Jill Steeples.' – Dreaming with Open Eyes