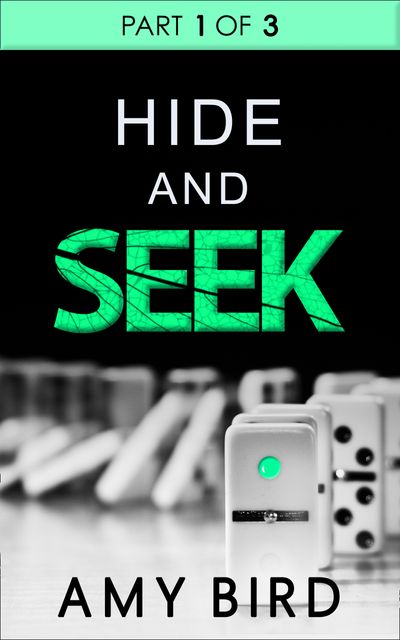 My husband has a secret. He just doesn't know it yet. It's a secret that some would try to hide from him – and, until now, they've succeeded.
But I know Will. I know he would want to discover the truth. Fortunately, I'm here to discover it for him.
Soon there'll be no more hiding. There'll be no more lies. And there will be a new start…for us all.
The compelling first part of Hide and Seek by Amy Bird: a new novel, perfect for fans of Gillian Flynn, SJ Watson and Liane Moriarty. Is finding the truth worth losing everything?
Praise for Amy Bird
'Ms. Bird is most certainly a force to be reckoned with and an author who has crossed the threshold of notoriety… An exciting story with real tension and suspense.' – Gordon Reiselt
'Hide and Seek is everything I wanted Gone Girl to be, and more… The pacing was spot on, and the setup is absolutely beautiful; engaging characters, liberally sprinkled intrigue, and an exploration of the origins of our identity that will have your mind working overtime.' – Zoe Markham, Markham Reviews
'Amy Bird is so good at writing dialogue you just can't help chuckling. Add to this the fact that her writing style is such that I feel she is talking directly to me and I am absolutely hooked.' – Lucy Literati, A Modern Mum's Musings
'A slow and creepy build-up to an exciting crescendo.' – Rosemary Smith, Cayocosta72 Book Reviews
'Enjoyable and intriguing.' – Christine Marson, Northern Crime
'Lives up to the thrilling aspect of the genre and also manages to have an original feel.' – Cleo Bannister, Cleopatra Loves Books
'The tension builts to a crescendo and the author pulls the reader along, speeding up like a train with no need to slow on approach to its destination. A great read from an author I had yet to encounter. I will definitely read more of her work after enjoying this thrilling three-part thriller. Having the book in three parts is also a great idea, as each part is perfect for reading in one sitting!' – Margaret Madden, Bleach House Library