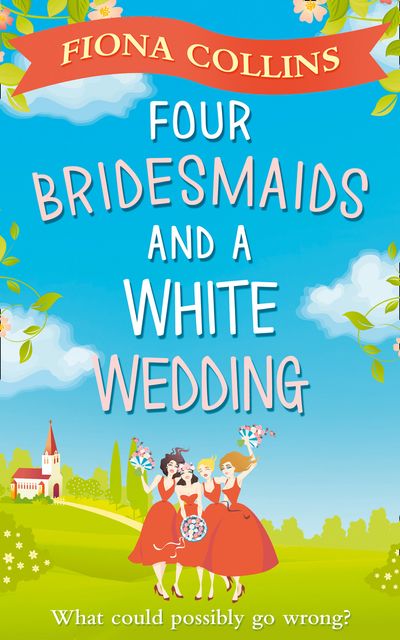 Four Bridesmaids and a White Wedding
'Pure unadulterated fun. A joy to read.'
– Rachel's Random Reads (top 500 Amazon reviewer)
Don't tell the bride!
Rose, Sal and JoJo have been looking forward to their best friend Wendy's hen party for ages. A relaxing spa break is the perfect way to escape their crazy careers, grumpy husbands and stroppy children – even if the groom's straight-laced sister, Tamsin, is coming too.
Until they realise that there's been a mistake in the booking and instead of sipping prosecco in fluffy white dressing gowns they're off to bridesmaid bootcamp!
Squeezing themselves reluctantly into tiny shorts and sliding through the mud, it's only a matter of time before secrets emerge that could change everything…
Forget about saving the date, these four bridesmaids need to save the day – otherwise will there even be a white wedding at all?
The hilariously uplifting new story from Fiona Collins, bestselling author of A Year of Being Single.Perfect for fans of Jane Costello, Helen Fielding and Fiona Gibson.
Praise for Four Bridesmaids and a White Wedding:
'Pure unadulterated fun. A joy to read.' – Rachel's Random Reads (top 500 Amazon reviewer)
'A fun and fabulous read!' – Jessica Bell (NetGalley reviewer)
'A sizzling, hilarious, saucy and sexy book. Simply the perfect read for this summer.' – Sparkly Word
'Funny, light-hearted and fabulous!' – Karen Whittard (NetGalley reviewer)
'Brilliant and fabulous… this book reminds me of Sex and the City!' – Rebecca Stacey (NetGalley reviewer)