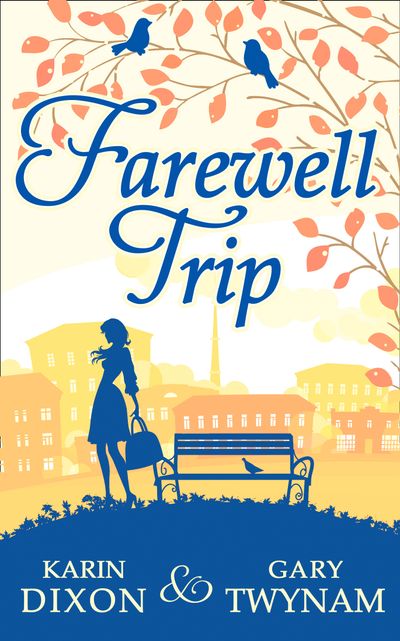 Farewell Trip
"That was the first time in my life I was happy…the happiest I ever would be. And I never told you."
There's always one moment in life that passes without you saying what you really wanted – needed – to. For Ruth that day came after the death of her beloved husband Trip.
She and Trip had fitted together perfectly, right from the very start, and their marriage was filled with love, happiness and travel. Determined to leave nothing unspoken, Trip has left ten letters, taking Ruth on one last adventure – scattering his ashes in ten locations that have meaning for them both.
The letters take her on a journey across the world, but also back through her marriage, and the life she thought they had shared.
They had been so happy. Hadn't they?
At once heart-breaking and uplifting …prepare to smile through your tears. Farewell Trip is a must read.
Praise for Karin Dixon and Gary Twynam 'A lovely, warm and affectionate read that I devoured in one sitting' – Bleach House Library
'I very much enjoyed Farewell Trip, I enjoyed getting to know Ruth and Trip, I enjoyed reading about their lives together and of their memories in some wonderful places.' – Chick Lit Reviews
' It was so beautiful, so emotionally charged and damn hard to carry on at some points… It is a beautifully written love story which will stay with me for a very long time. I loved every aspect about it, from the characters to the places that Ruth travels too, and it was such a fantastic adventure, I'd definitely go on again someday.' – Becca's Books 10/10