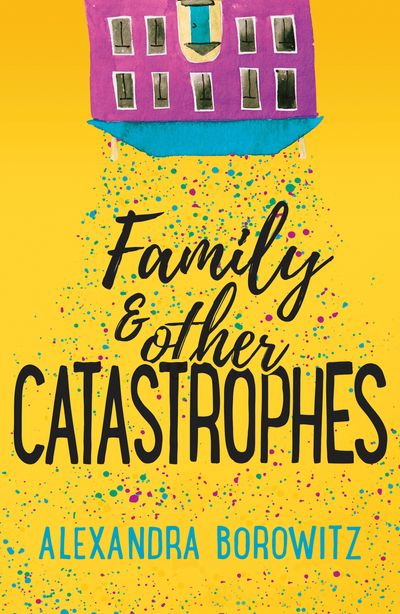 Family And Other Catastrophes
A laugh-out-loud debut about family bonds and the chaos that ensues when nature and (lack of!) nurture collide.
Emily Glass knows she's neurotic. But she's got it under control. Sort of. She dons compression socks when she flies (because, you know, deep vein thrombosis) and responds to people routinely overestimating her age with more Lifespin classes and less gluten. Thankfully, she also has David, the wonderful man she'll soon call husband—assuming they can survive wedding week with her wildly dysfunctional family.
Emily's therapist mother, Marla, sees their homecoming as the perfect opportunity for long-overdue family therapy sessions. Less enthused are Emily and her two siblings: ardently feminist older sister Lauren, who doesn't think the wedding party should have defined gender roles, and recently divorced brother Jason, who has overzealously returned to singlehood.
As the week comes to a tumultuous head, Emily wants nothing more than to get married and get as far away from her crazy relatives as possible. But that's easier said than done when Marla's meddling breathes new life into old secrets…
Readers love Alexandra Borowitz:
"I absolutely loved it – so funny"
"Alexandra Borowitz's first novel is excellent!"
"I hope to read more from her in the future!"
"Loved it!"
"Wickedly Smart Hilarious Read"
"Very entertaining read"
"excellently written and very relatable!"