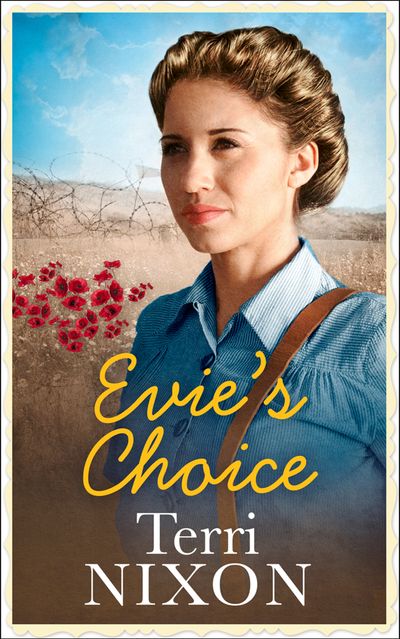 Evie's Choice
1917. Driving an ambulance through the mud in Flanders, aristocrat Evie Creswell is a long way from home. At Oaklands Manor all she had been expected to do was to look pretty and make a good marriage. But with the arrival of World War One everything changed…
And Evie, to the horror of her family, does not choose a husband from her blue-blooded set; instead she weds artist Will Davies, who works as a butcher's apprentice. Soon she is struggling nightly to transport the wounded to hospital, avoiding the shells and gas attacks – her privileged home life, and her family's disappointment at her marriage, a lifetime away.
And while Evie drives an ambulance in Belgium, Will is in the trenches in France. He withdraws from her, the trauma of his experience taking hold. Evie has the courage to deal with her war work, but it breaks her heart to think she is losing Will's love. Can their marriage survive this terrible war? That is, if they both get out alive…
Perfect for fans of Nadine Dorries, Dilly Court and Annie Murray.
The story continues in Kitty's War out now!
Previously published as A Rose in Flanders Field.
Praise for Terri Nixon
'This is a wonderful, wonderful read. It sucked me in from the very beginning and just made me one with the story. Journey with Books
'Exciting and poignant by turns, with both laughter and tears, [it] will grip you from the first page to the last.' Shaz's Book Blog