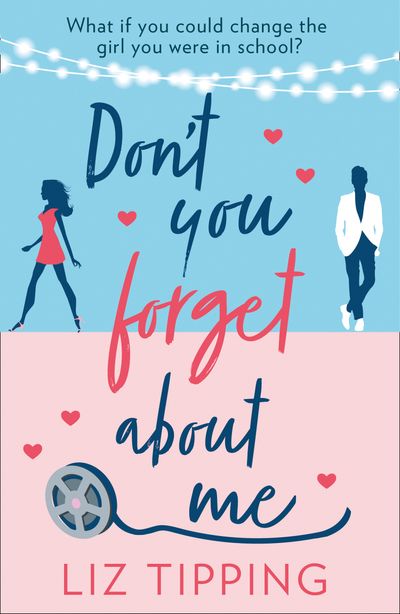 Don't You Forget About Me
'Liz Tipping is a total hidden gem! Her writing is giddy, feel-good and totally entertaining. Don't You Forget About Me is a nostalgic, hilarious must-read. I loved it.' Kirsty Greenwood
What if you could change the girl you were at school?
Cara loves to lose herself in the magical world of films. But the Molly Ringwald classics she watches on repeat just keep reminding her of the high school regrets she can't seem to shake.
While stars on screen are immortalised in celluloid (or Blu-Ray, now that she thinks about it), Cara needs to take charge of her own destiny before life passes her by in a blur of John Hughes re-runs.
Determined to right past wrongs at her high school reunion, will Cara finally achieve her Pretty in Pink moment? Or will the elusive happy ending she's chasing have been right in front of her all along?
Perfect for fans of Hannah Doyle and Anna Bell, Don't You Forget About Me is a hilarious and heartwarming story of self-discovery and true love.