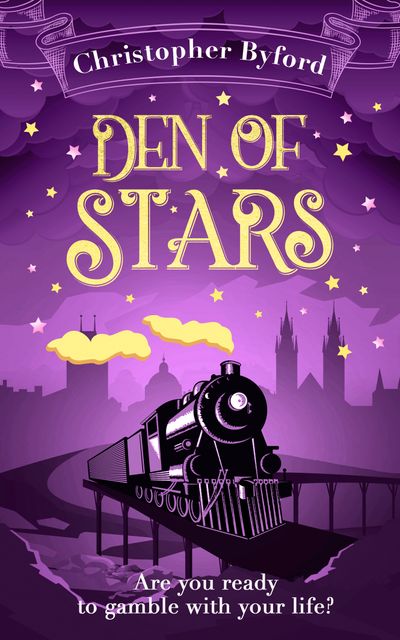 Den of Stars
(Gambler's Den series, Book 2)
Are you willing to gamble with your life?
Some debts can't be repaid.
The Gambler's Den lies in ruins, its staff scattered across the Sand Sea, all but a memory of the minds of its past patrons. But when the Morning Star appears, ruled by a mysterious figure known only as the Hare, the comparisons can't be helped. Who is this larger-than-life character? Why do the showgirls wear masks? What are they hiding? The answer…they should be dead.
Franco and Misu were safe only in their anonymity, but with Franco gone Misu must find him – jeopardising all they have built. In order to save the man she trusts Misu must put her faith in the villain.
Wilheim does not forget disobedience lightly, and Misu's was a great betrayal, so now he will call in his debt, and his revenge on the staff of the Morning Star.
Who will win? Who will survive? Who will the odds favour?
Readers are loving The Gambler's Den series!
'What I damn fine tale this is!'
'Just couldn't put it down'
'Escapism and a little bit of wonder'
'Gripping'
'Hugely enjoyable'
'All three books will hold you, with every turn of the page'